$1899 –
NEW PACKAGE!!!
(up to 8 guests Bride and Groom Included)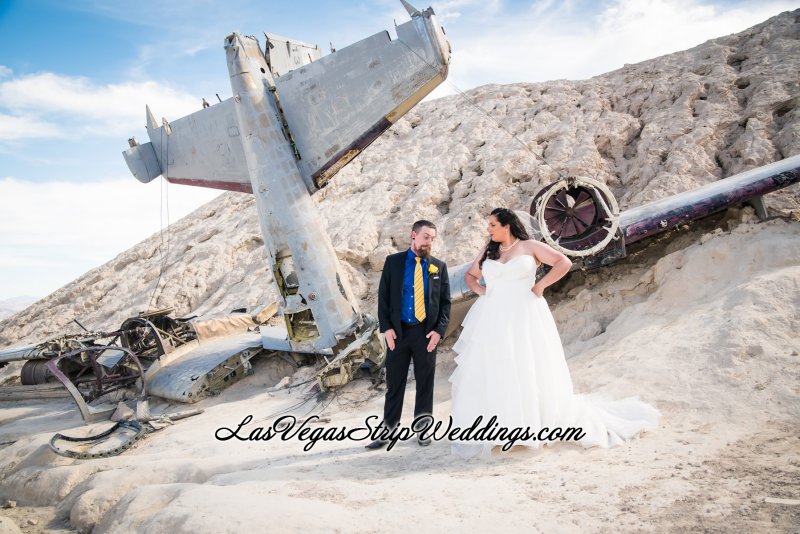 Las Vegas Nelson Ghost Town Weddings and Renewal of Vows
Nelson Ghost Town/Eldorado Canyon has become a very popular place for Las Vegas weddings and photography. This location was used to shoot a scene from the movie 3000 miles to Graceland. The property consists of an old barn, old rusted-out vehicles, gas pumps, a saloon and the remains of a plane crash which was used in a film.
All of this makes for a unique and one of a kind photo backdrop for a Wedding or Renewal of Vows.
Transportation
From your hotel to ceremony site at Nelson Ghost Town and return to your hotel after ceremony.
Nelson Ghost Town permit
Wedding Officiant/Minister
Religious or Civil ceremony Minister fees are included.
12 Rose Hand Tied Bouquet
12 fresh roses arranged to form a beautiful bouquet. Choices of colors are Red, White or Pink.
Grooms Boutonniere
A rose to adorn the Grooms lapel.
Professional photographer
100 professional photos are taken during ceremony also group shots and poised.
(

Although your package has an allotment of photos, we have no limit on the amount of photos taken. This give us the opportunity to choose only the best photos to fill the allotment. You receive a minimum of 100. We also edit each photo, so they don't come out "as shot" or "straight from the camera" and to exclude any shots that are duplicate or unflattering images, such as blinking. This means our selection is ONLY The Best Of. We edit for color, density, and contrast ensuring not only the best images from your special day but, that they look great and are ready for you to print and share on your own. Our professional photographers are given creative license, ensuring they give the time and care to the bride and groom. If you have a specific requirement or a special pose you would like please let us know.

You own all rights to your photos.)

Video of Ceremony
Professional Video of your Ceremony. All copyrights released to couple
Witness provided if need at no cost
Champagne
To toast your wedding day
**NOT INCLUDED**
* Gratuity for Minister $75, photographer $75 and videographer $75