The Original Las Vegas Strip Weddings®
The World Famous Creator of
Las Vegas Outdoor Weddings, Strip Weddings
and Las Vegas Wedding Renewals!
Dream of your new life together while overlooking the World Famous Las Vegas Strip. Let us at Las Vegas Strip Weddings help you make your outdoor wedding dreams come true.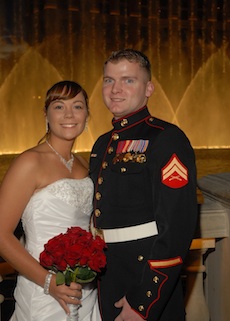 Select one of our popular wedding packages:
Begin happily ever after with one of our many Scenic packages such as the mystical Valley of Fire, the beauty of Red Rock or Lake Mead. Of course, we can also take you to the World Famous "Welcome to Las Vegas" Sign. Whether it be the excitement of the neon lights or the mystical desert be assured that every detail is addressed. Embrace the simplicity of having your Outdoor Las Vegas Strip Wedding met to perfection.
View our various packages to find the perfect Las Vegas Outdoor Wedding!